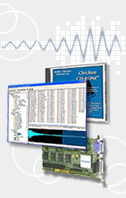 Please select a category from the list on the left.
Please report all downloading problems to us at Chicken Systems Support Center. Please take note of the byte count of the file you are downloading - if it does not match, you can expect problems due to file corruption from downloading.



Format Support


Tascam Giga 3



Translator supports Giga 3 and it's new features: more sample references per region, round robin and MIDI rules, and 24-bit support.

More...
News
Translator and Roland Fantom

The new free Fantom Convertor has been released on www.rolandsamplers.org. It's a conversion app for the Fantom-series, and it's Translator with a custom skin! It converts Akai and Roland S-7x disks into Fantom format, and allows full editing support, something the Fantom interface doesn't do. More...