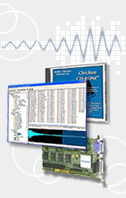 Products


Ensoniq ASR-X Tools


The Ensoniq ASR-X is only fully utilized by using a computer editor.
Ensoniq ASR-X Tools is that editor for the PC; edit remotely via MIDI, build Instruments from scratch.

More...
Products


Internal Zip Kits


With our Internal ZipDrive Kit for the Ensoniq EPS 16-Plus, ASR-10/88, or ASR-X you can replace the floppy drive with a high speed, high capacity ZipDrive.

More...