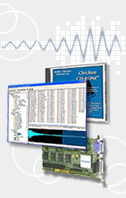 Translator™ Akai Edition
Translatorô Akai Edition translates almost any professional sampler format into all Akai formats, such as the S-1000/3000 Series, S-5000 Series, Z-Series, and MPC-Series, enabling you access to thousands of sounds.
Included with Translator™ Akai Edition are all the cool extra capabilities of Translator, such as writing into proprietary formats and Virtual Drives, formatting of proprietary disks or Images, disk and file information, auditioning ALL samples from disk and DOS, onboard diagnostics, and more. Not to mention the easy to use Translator "Explorer-Clone" Interface.
Translator™ Akai Edition is dual-platform, compatible with Windows 2000, XP, Vista, or Windows 7, and is Mac Universal Binary, and can run on OSX 10.3 and higher.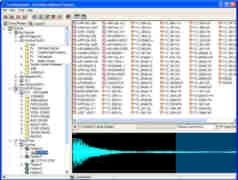 Products


Ensoniq Disk Tools


Now access your Ensoniq floppies and hard drives; work with sounds easily and effortlessly.

More...
Format Support


Roland Fantom



Roland has created a powerful sampler/synth hybrid. With an unbelievable interface and great workstation abilities, the Fantom rocks! Translator adds value by allowing full conversion support, from Giga, EXS-24, Emu, Kurzweil, Akai, and much more.

More...