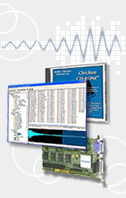 Translator™ Akai Edition
Translatorô Akai Edition translates almost any professional sampler format into all Akai formats, such as the S-1000/3000 Series, S-5000 Series, Z-Series, and MPC-Series, enabling you access to thousands of sounds.
Included with Translator™ Akai Edition are all the cool extra capabilities of Translator, such as writing into proprietary formats and Virtual Drives, formatting of proprietary disks or Images, disk and file information, auditioning ALL samples from disk and DOS, onboard diagnostics, and more. Not to mention the easy to use Translator "Explorer-Clone" Interface.
Translator™ Akai Edition is dual-platform, compatible with Windows 2000, XP, Vista, or Windows 7, and is Mac Universal Binary, and can run on OSX 10.3 and higher.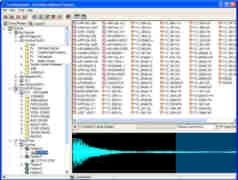 Products


The Demos


Great meat and potato sounds. Many of these sounds offer a live quality never found on any sampler. Available in Ensoniq CD-ROM format.

More...
Support


Korg Triton



The Triton is essentially a Trinity with additional features, onboard sampling, and the ability to save samples onto disk. This format is completely supported with maximum parameter support.


More...